Listen up, y'all! Forget about greasy street food and embrace the wholesome goodness of our deconstructed falafel salad. This ain't your ordinary salad – we've got all the fixings of classic falafel in here, without any of the heavy carbs. You've got your fresh greens, your tangy tahini dressing, and all the bold flavors of the Mediterranean. It's like taking a trip to the streets of Palestine without leaving your kitchen. Whether you're trying to eat healthier, make a proper meal in 15min or just looking for a killer salad recipe, this deconstructed falafel salad is the real deal. This is sure to hit the spot, your taste buds will thank you.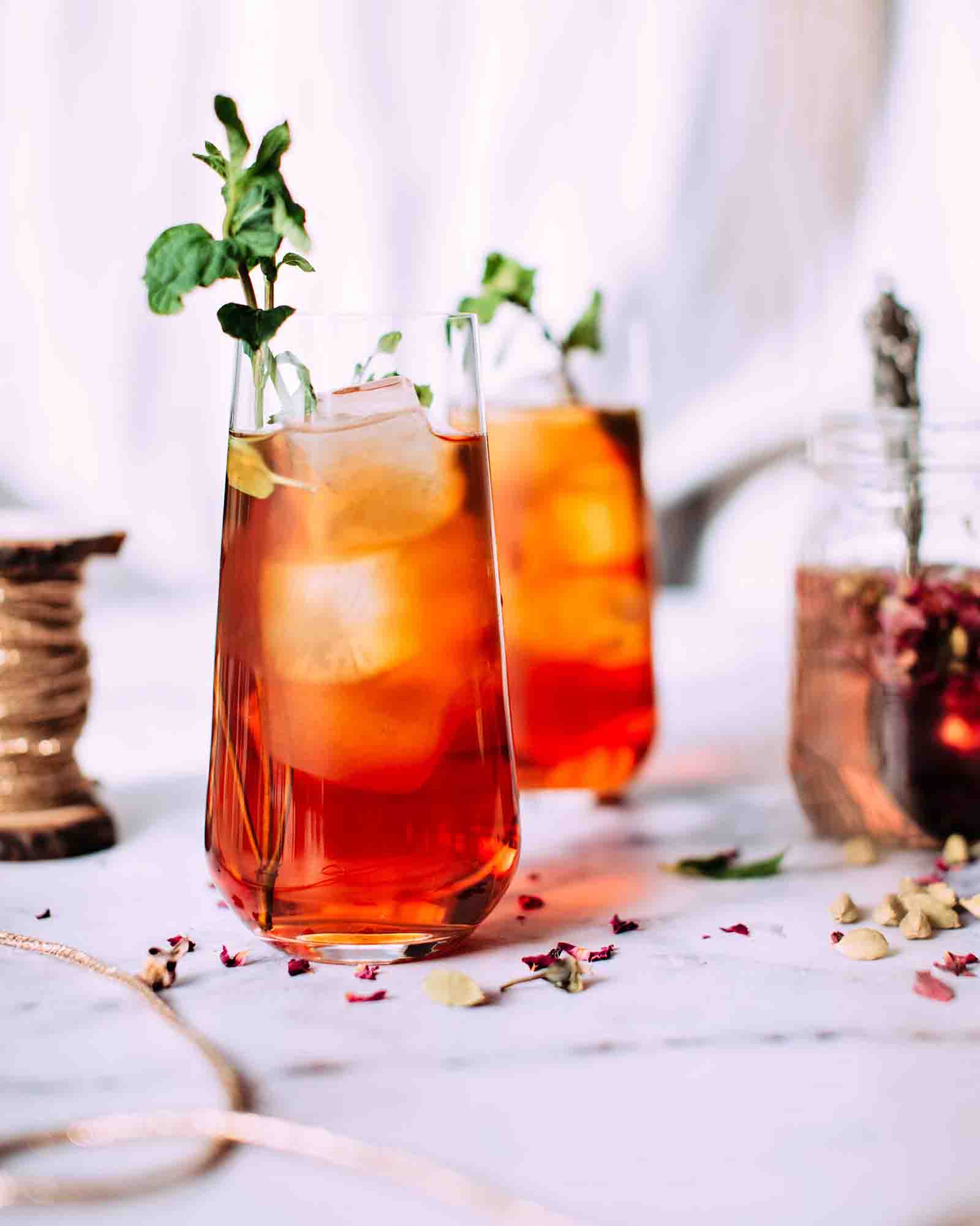 Deconstructed Falafel
Be ready y'all, this recipe is gonna transport your taste buds straight to the Mediterranean. With veggies, bold spices, and a tangy dressing, it's the ultimate meal for any day of the week. Get ready to crush it, my friends!
Ingredients
1

tbsp

Extra Virgin Olive Oil

¼

cup

Red Onion

2

Garlic

(clove, minced)

1½

cup

Chickpeas

cooked, rinsed

3

tbsp

Lemon Juice

2

tbsp

Tahini

¼

cup

Parsley

finely chopped

2

tbsp

Water

4

leaves

Romaine

large, chopped

2

tsp

Cumin

¼

Salt
Instructions
Heat the oil in a non-stick pan over medium heat. Add the onion and cook for three to five minutes

until softened. Add the garlic, cumin, and salt and stir to combine.

Add the chickpeas, 1/3 of the lemon juice, and the parsley, and cook for three to four minutes or

until the chickpeas are warmed through. Transfer to a bowl and roughly mash the chickpeas with a

potato masher or fork. Season the chickpeas with additional salt if needed.

In a small bowl combine the tahini, water, and the remaining lemon juice. Stir until smooth. Season

the dressing with salt or additional lemon juice if needed.

To serve, divide the lettuce between plates and top with the chickpeas. Drizzle with the tahini

sauce and enjoy!
Notes
Kid-Friendly Adaptation: Cook the chicken in broth instead of buffalo sauce. Shred and drain off excess liquid. Put some of the chicken aside for the kiddos (plain, no sauce) and toss the remaining chicken with the buffalo sauce before you broil it. 
Have you tried this?
Please let me know how it turned out for you and don't forget to checkout Katie's blog for more healthy recipes!
Leave a comment below and tag @damnthatsdelicio.us on Instagram and hashtag it #damnthatsdelicious.